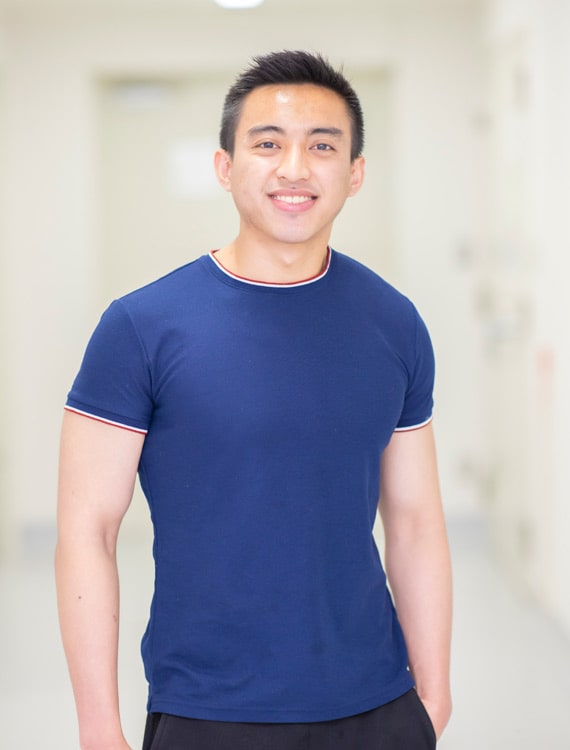 P.H. さん/研究生
Why did you choose Division of Biological Science at NAIST?
I chose to study here because I was deeply interested in the research of my chosen lab, as well as working within the peaceful, scenic, convenient, and research-conducive environment that NAIST provides.
What do you like about Division of Biological Science at NAIST?
There is a wide range of cutting edge facilities and equipment, available for students to craft and pursue their own high quality research in the biological sciences under the guidance and mentorship of masterful professors.
What is your research topic?
Currently I am working on techniques to develop organ-deficient animals to further advance research on organ generation through chimeras.
How is the atmosphere in your lab?
It's great to be around people who also enjoy experiments and are passionate about their research!
What are your goals for the future?
Through my education and training here, I hope to transform myself into a skilled scientist and contribute meaningful and cutting edge research on my chosen field. I am also deeply interested in education; just as I am receiving a great deal of scientific mentorship here, I hope to impart what I've learned to others who are also passionate and aspiring to work in science.
What are your recomended place to eat around NAIST?
I love our cafeteria!
What are your favorite places around NAIST?
The open space in Takayama Science Plaza is a great way to just breathe and take in a big, beautiful view of NAIST and its entirety, surrounded by marvelous trees.
What are your tips for enjoying life at NAIST?
Find research that meaningfully and passionately resonates with you, find good mentors, and always enjoy your experiments!
How comfortable is the dormitory?
The space is enough and the facilities are clean and conveniently placed. Good enough as your own personal refuge of rest after a long day.
What is your motto?
"What you are in love with, what seizes your imagination, will affect everything...Fall in love, stay in love, and it will decide everything." -Joseph Whelan, S.J.
Tell me about your strong preference.
I commit to working hard, passionately, and meaningfully in transforming myself into the best scientist that I can be!
(June, 2022)
※The content of this interview is current at the time of publication.