To all students taking the exam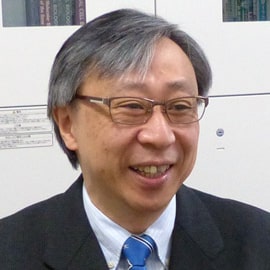 NAIST is a graduate university without departments. Owing to its unique structure, students from various backgrounds can come together to create a diverse research environment. In addition, although the laboratories in the Division of Biosciences are engaged in a wide variety of research, the barriers between laboratories are low and opinions are exchanged freely across laboratories. In other words, although there is a wide variety of people and research conducted at our school, the entire division is united as one in its efforts to support powerful, cutting-edge research. We hope that you will develop your abilities in this environment. Once you step into our building, you will find several peers, seniors, and professors willing to give you the necessary advice and support to bring out your full potential, even if you feel that you cannot do it alone. This collective power will empower each of us to press forward.
NAIST attracts several international students, and many of our graduates have already found employment in Japan or their home countries, creating a strong network. Until now, NAIST has served as a hub for international students, and I believe that in the future our graduates will play an active role as partners in international collaborative research. As you think about taking the next steps onto a new stage in your life, I hope that you will become a member of NAIST and work together to promote bioscience research that will truly contribute to society. I sincerely look forward to meeting you all.
Director of Biological Science
UMEDA Masaaki
Application Guidelines
About
Ten thousand yen
Research expenses per faculty member(2020)
International partner list(2022)
Number of students per faculty member(2020)
Gallery
Photos received from the laboratory and scenes from the bio building are posted here.