Research outcomes
Research paper written by assistant professor Shirakawa Makoto of Plant Stem Cell Regulation and Floral Patterning and others has been awarded "HIRASE award" of The Japanese Society of Plant Morphology
Research paper written by assistant professor Shirakawa Makoto of Plant Stem Cell Regulation and Floral Patterning and others has been awarded "HIRASE award" of The Japanese Society of Plant Morphology.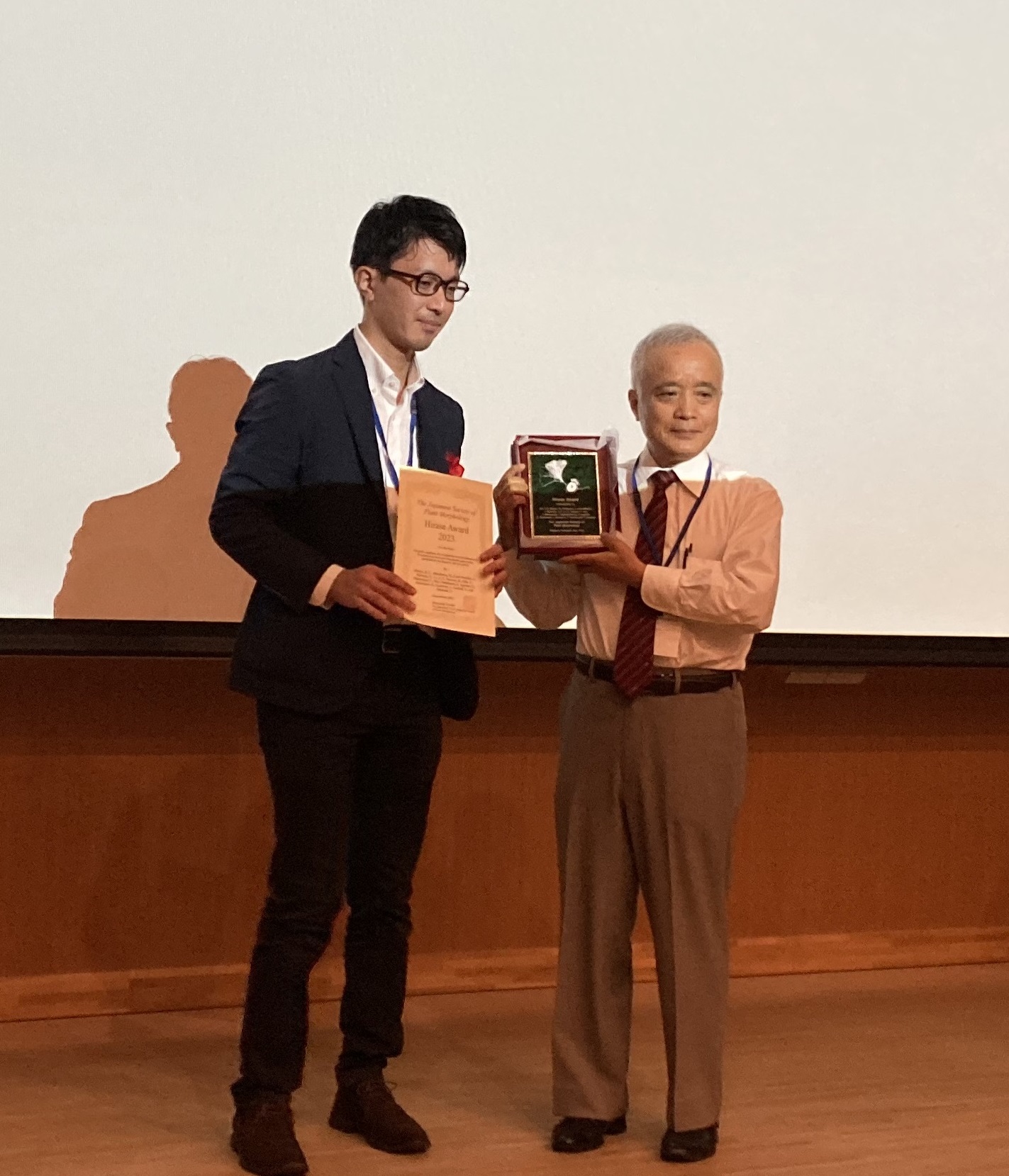 Award subject
"Stomatal regulators are co-opted for seta development in the astomatous liverwort Marchantia polymorpha"
During evolution, the acquisition of special types of cells and tissues requires new regulatory genes that control cell division and cell differentiation. Here, we found that stomatal basic helix-loop-helix (bHLH) transcription factors are co-opted for the development of seta in the liverwort Marchantia polymorpha, which lacks true stomata.
URL of the article:
https://www.nature.com/articles/s41477-022-01325-5
Highlighted in Nature Plants, Research Briefing:
https://www.nature.com/articles/s41477-022-01334-4
Plant Stem Cell Regulation and Floral Patterning laboratory
https://bsw3.naist.jp/eng/courses/courses112.html
https://bsw3.naist.jp/ito/en/home/
( November 08, 2023 )
---