Research outcomes
The genome of the parasitic plant Striga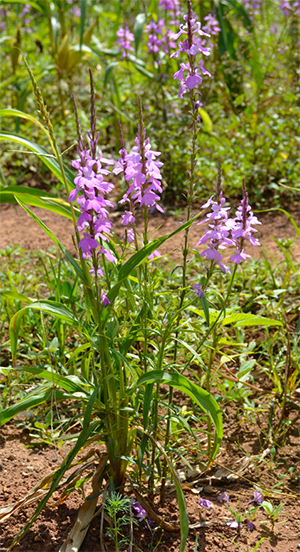 Photo: Striga hermonthica infesting maize field in Kenya (photo by J. M. Mutuku)
The parasitic plants, Striga spp., are called "witch weeds", because once these plants begin to grow in a fields, the crop plants are quickly and severely damaged as if done by wizard. Striga spp., belonging to Orobanchaceae, grow in sub-Saharan Africa and parasitize major crops, including maize, rice and sorghum; therefore it affects over 100 million people's life and the causing economic damages are estimated as 1~7 billion USD per year. However, the molecular mechanisms of Striga parasitism have not been well understood.
The international Striga genome consortium, including 43 scientists from Japan, USA, Korea, Finland, Canada, Kenya and Germany, achieved whole genome sequencing of Striga asiatica, which is originated in Africa and invaded South and North Carolina in US in 1950s. The genome analyses revealed the whole genome duplication, dynamic contraction and expansion of gene families of the Striga genome, and horizontal gene transfer from host plants, reflecting evolutional processes adapting parasitic life style. Striga genome has highly duplicated genes encoding the receptors for strigolactones, the germination stimulants for Striga spp. This may be enable Striga to parasitize broad range of host species within Poaceae.
The research teams analysed large scale transcriptome of Striga hermonthica and detected upregulation of many cell wall degrading enzymes during host infection, suggesting enzymatic degradation of host cell walls during parasite intrusion. These results suggest that dynamic changes of gene copy numbers and shift of gene expression enable Striga to parasitise crop species and therefore to be a noxious agricultural pests.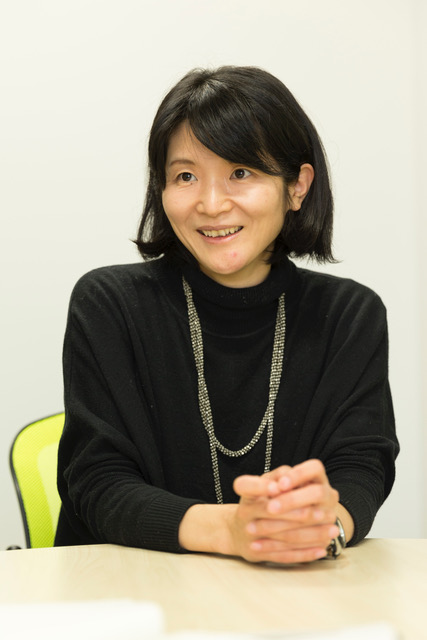 "The Striga genome provides useful resources for scientific community to promote molecular analyses of parasitic plants. This will eventually contribute development of control methods of the parasitic weeds." says associate professor Satoko Yoshida in NAIST, who is a main contributor of the research.
【Resource】
Title : Genome Sequence of Striga asiatica Provides Insight into the Evolution of Plant Parasitism
Authors : Yoshida, S., Kim, S., Wafula, E.K., Tanskanen, J., Kim, Y.-K., Honaas, L., Yang, Z., Spallek, T., Conn, C.E., Ichihashi, Y., Cheong, K., Cui, S., Der, J. P., Gundlach, H., Jiao, Y., Hori, C., Ishida, J. K., Kasahara, H., Kiba, T., Kim, M.-S., Koo, N., Laohavisit, A., Lee, Y.-H., Lumba, S., McCourt, P., Mortimer, J.C., Mutuku, J.M., Nomura, T., Sasaki-Sekimoto, Y., Seto, Y., Wang, Y., Wakatake, T., Sakakibara, H., Demura, T., Yamaguchi, S., Yoneyama, K., Manabe, R.-I., Nelson, D.C., Schulman, A.H., Timko, M.P., dePamphilis, C.W., Choi, D., Shirasu, K.
Journal : Current Biology
URL : https://www.sciencedirect.com/science/article/pii/S0960982219310103
Genome resources : https://doi.org/10.5061/dryad.53t3574
[ Press Release ] September 13, 2019
( September 18, 2019 )
---