Research outcomes
Joshua Philippe Olorocisimo of Gene Regulation Research Lab receives the International Exchange Grant from the Marubun Research Promotion Foundation.
Comment
I am truly thankful to have received this award from the generosity of the Marubun foundation. Through the help of my supportive adviser, Bessho sensei, we were able to apply for this grant award. Due to the new programs of NAIST, I was able to be part of a joint bioscience and materials science program which allowed me to tackle an interdisciplinary research problem and qualify for this grant. This award shall enable me to communicate our research to others, and show the kind of collaborative science we do in NAIST. Once again I am very grateful.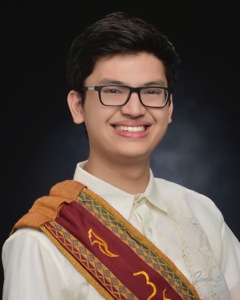 Theme
Implantable microimaging CMOS sensor for deep brain gene expression analysis in freely behaving mice.
Marubun Research Promotion Foundation
https://www.marubun-zaidan.jp/en/index.html
【Gene Regulation Research】
https://bsw3.naist.jp/eng/courses/courses308.html
【Photonic Device Science Laboratory】
https://mswebs.naist.jp/english/courses/1408/
( July 25, 2019 )

---