Lab life
3/22/2019
The first batch of students at Kurisaki Lab, Sakata, Hamada and Yamamoto, has completed their Master course. They look very happy as the professor will not request any more experiments. You made it! Congraturations on your graduation!!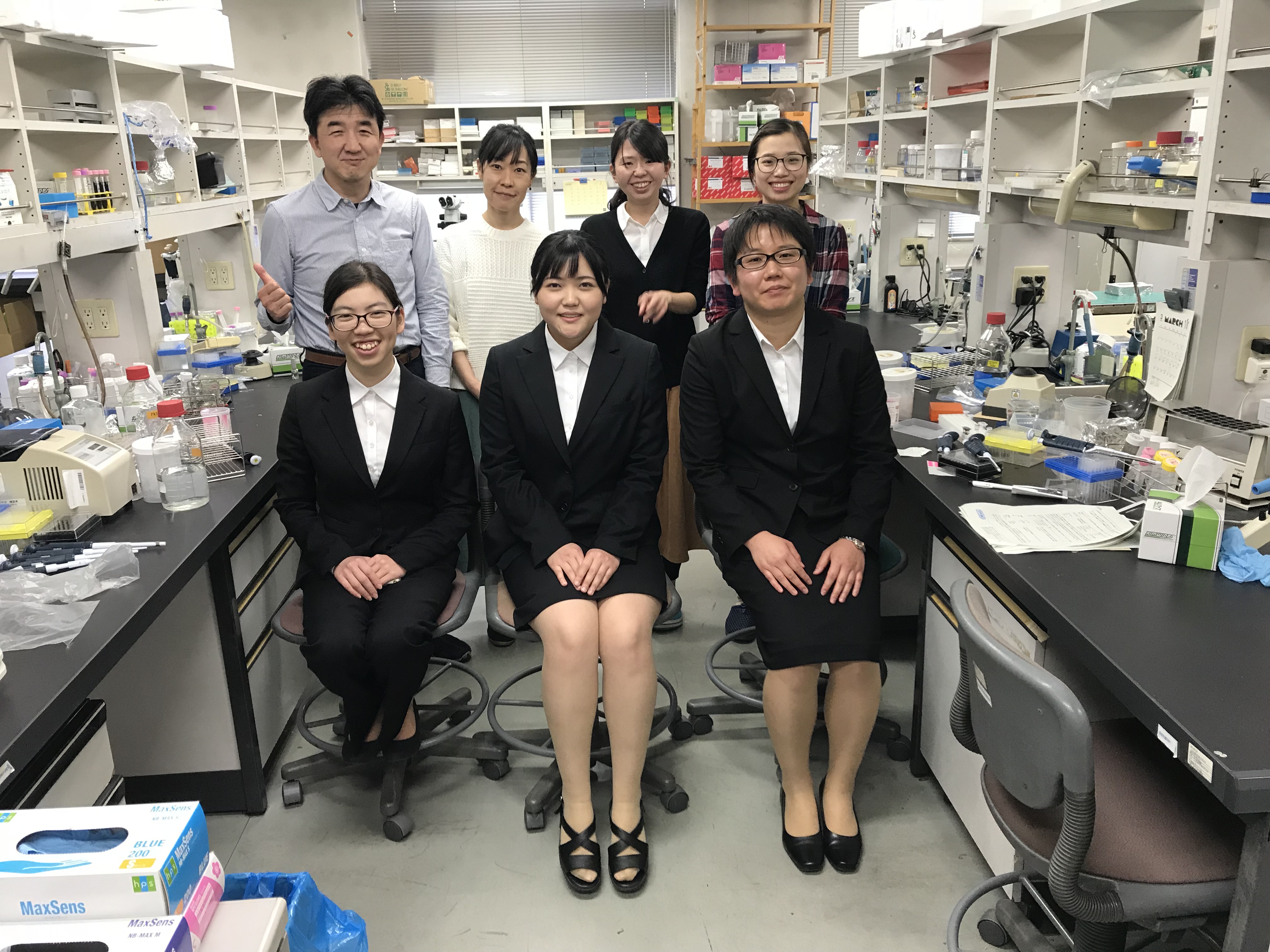 2/23/2019
We had a farewell party in a Yakiniku-Korean town, Tsuruhashi, which is a paradise in Osaka city and accessicle by a 30 min train ride from NAIST. Mouth-watering smell from dozens of Yakiniku shops in the labyrinth of Korean town grabbed our stomach immediately after we got off the train at the station.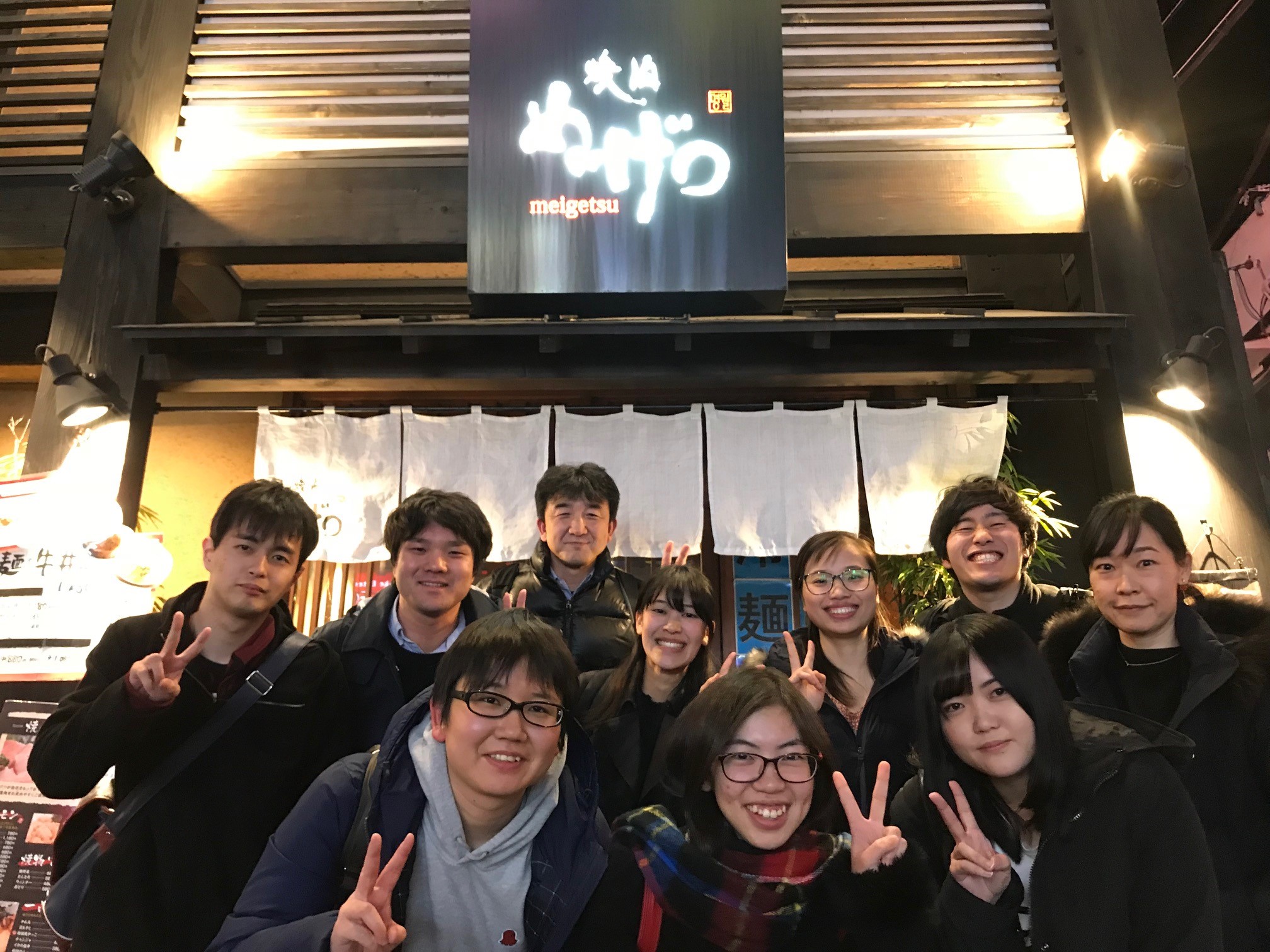 6/8/2018
Welcome party for Yong-san and new M1 students. We have a Yakiniku party again! The lab is now filled with young energy.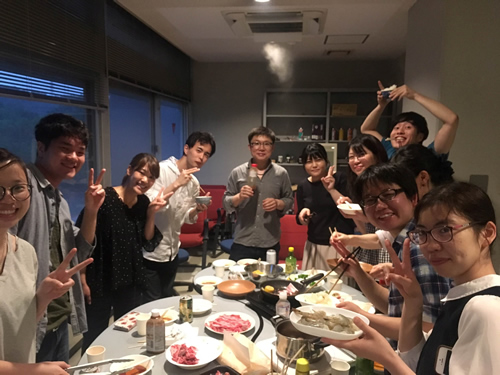 3/28/2018
Crystal structure paper about SMAD-FOXH1 and SMAD-SKI complexes was published in Science Signaling (Collaboration with University of Tokyo).
3/13/2018
Single cell analysis of mouse adipose tissue derived stem cells was published in Genome Biology (collaboration with RIKEN). Takada-sensei, Congratulations!
12/15/2017
Welcome party for Linh and Saren. We have enjoyed Yakiniku party. A lot of meat was disappeared in an awfully short time.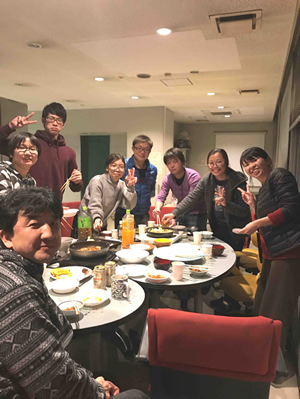 6/5/2017
Farewell party for Arnaud from Université Paris 13. He returned to Paris. Please come back to NAIST and let us know how to prepare crepes!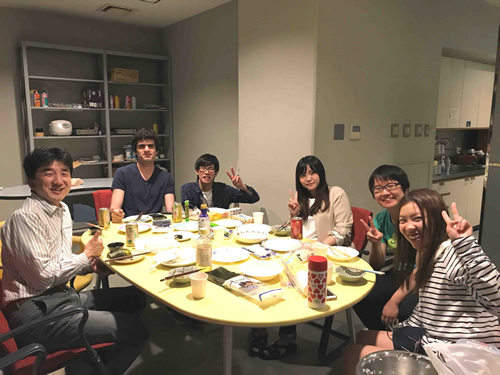 5/19/2017
Welcome party was done in the refresh space on the third floor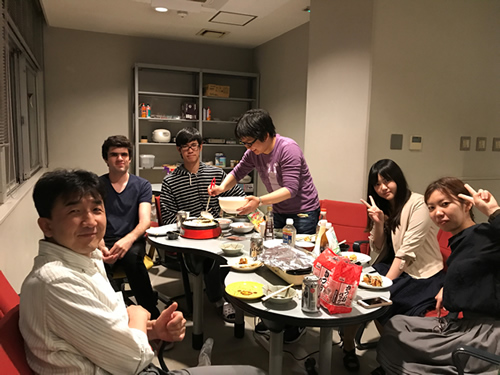 4/12-13/2017
Lab moving was done. Lots of boxes on the bench.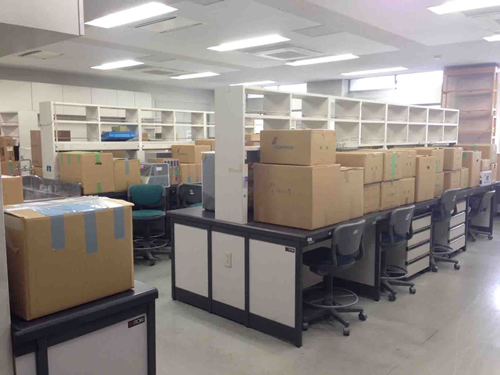 4/2/2017
Stem Cell Technologies Lab has just started at NAIST.